Hello,
I'm working on my first Power PSoC design using a CY8CLED04D01. I'm trying to pick sense resistors that are good for 0.7A to 3.0A which would allow me to run all my varied LEDs.
Application note 51012
on page 7 states that the Vsense developed across the Rsense should be 50mV to 300mV. If I pick Rsense=75mOhms, CSA gain = 4, and DAC V range = 1.3V (assuming 20% current ripple), then my Vsense should run from about 58mV to 248mV. I thought I was good until I noticed a line in the PowerPSoC datasheet, page 31, listing Vsense from 0mV to 150mV. Those two sets of numbers are pictured below.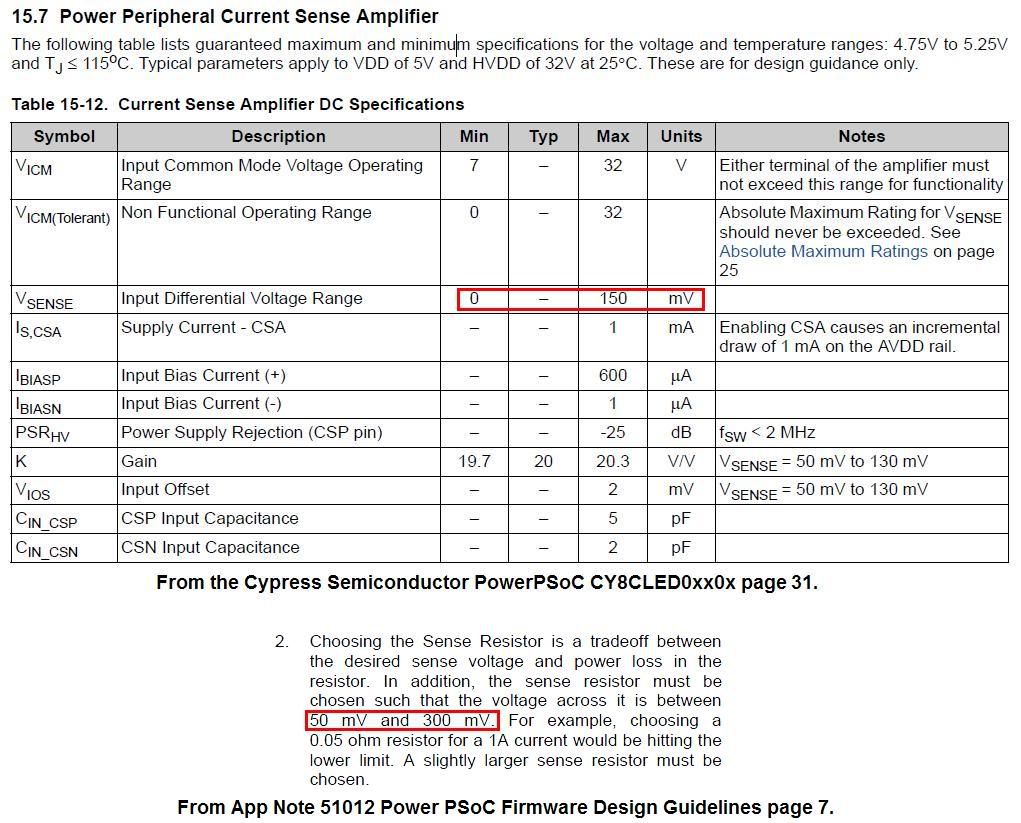 Even more confusing, just below the datasheet Vsense line it shows, "Vsense = 50 mV to 130 mV." Does AN51012 have a typo where it should be 50mV to 130mV instead of 50mV to 300mV? That's my concern.
My DAC values are within the 0-255 range. They go, in decimal, from 37 to 194, so I guess it's ok. But I don't want to screw up my first PowerPSoC design.
Thanks for any comments,
George